Hi, today I got a case user uploaded files via SFTP , which caused permission and user group problem with PHP
so if files were uploaded by SFTP , or unzipped by SSH command , the files are owned by root:root , which PHP user will have permission issue.
so how do we fix it ?
prevent it happen , use file manager to upload and extract , you can use SFTP to upload ,and then use file manager to extract , that way won't have permission issue.

if files are already in place , and you want to fix this issue.
run
ls -l /home/your-domain/public_html
to check if the issue is indeed caused by permission and owner.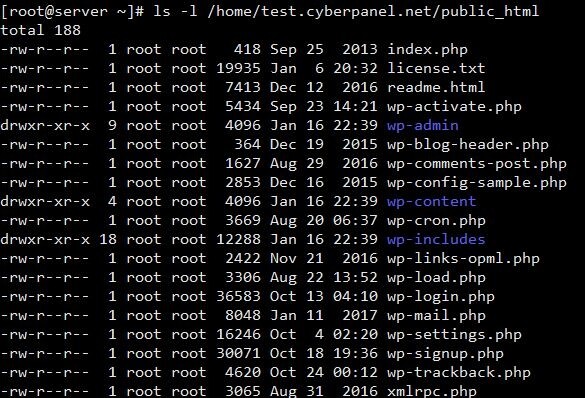 in this example , files are owned by root , which is a problem.
now find out the right user for them
ls -l /home

as you can see in screenshots , in this example , the site own of "test.cyberpanel.net" is named "testcyb" and in group "testcyb"
so now we can run this command to change the owner
chown -R testcyb:testcyb /home/your-domain/public_html
and remember repeat first step to double check if the owner is successfully changed