What is Rspamd?
Note: This feature is available from v2.3.2 and above.
Rspamd is a potent spam filter for email. It's quick, open source, and supports a ton of features. It also excels at detecting spam
Rspamd may be used to filter emails entering your network or application and either fully ban them or mark them as potential spam. Outgoing email checking is also supported.
Due to Rspamd's extensive surface area, plugins, and scope, which makes it difficult to grasp how to set up, most users end up using the default configuration. Fortunately, it's simple to set up and improve to capture even more spam if you know how.
How does Rspamd works?
Rspamd is a background program that runs on your computer. It is a stand-alone C/Lua software with an HTTP API for email verification. It is simple to expose it on your private network and to send local requests to it from nearly any application. Some MTAs include integrations that might be useful, and you can also submit requests directly.
An email is passed through a series of Modules by Rspamd. There are tests for each module that add a score to a Symbol (an uppercase variable name or text). Whether or not the email will be labeled as spam depends on the accumulation of these ratings and the reactions that they inspire.
With hundreds of Tests and Symbols, there are more than 20 Modules. To further modify and expand Rspamd, you may even create your own Modules, Tests, and Symbols. Even better, you may suggest activities that fall between spam and non-spam.
Install and Configure Rspamd
Go back to CyberPanel Dashboard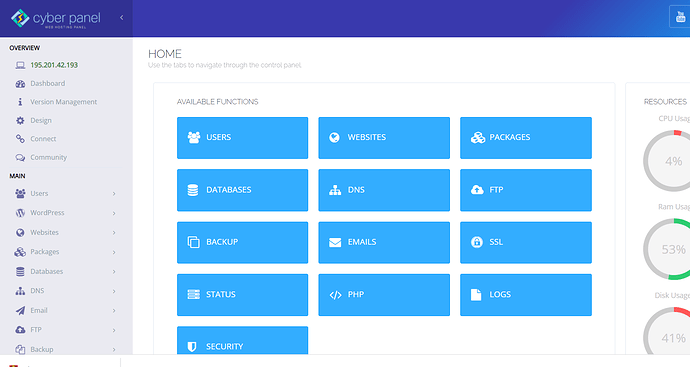 Click on Mail Settings → RSPAMD from the left hand side menu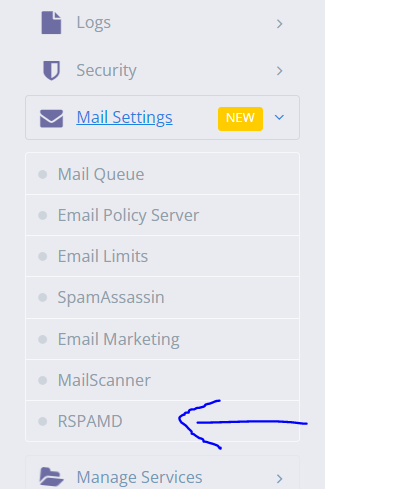 Click on Install Now

Once installed, you will be redirected to the RSPAMD CONFIGURATION page. Here you can also access the Rspamd logs, have an option to Uninstall Rspamd and even restart Rspamd and much much more.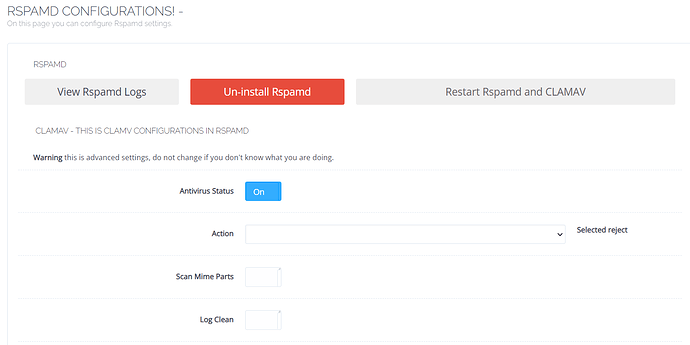 Now let's send a spam email and see how Rspamd will filter out and stop the spam email. So clicking on Email → Access Webmail from the left hand side menu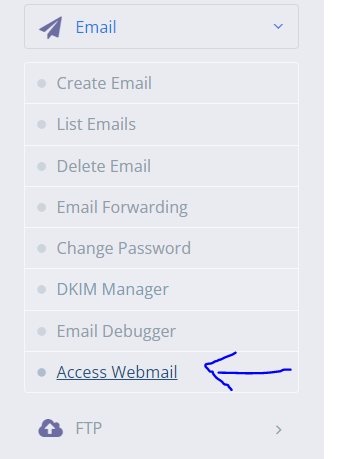 Here I will create a new email with a virus signature file and send it, you will see that the email will not be sent. You can check that in the Rspamd Logs in RSPAMD CONFIGURAION page.
Note: The virus test file can be downloaded from here.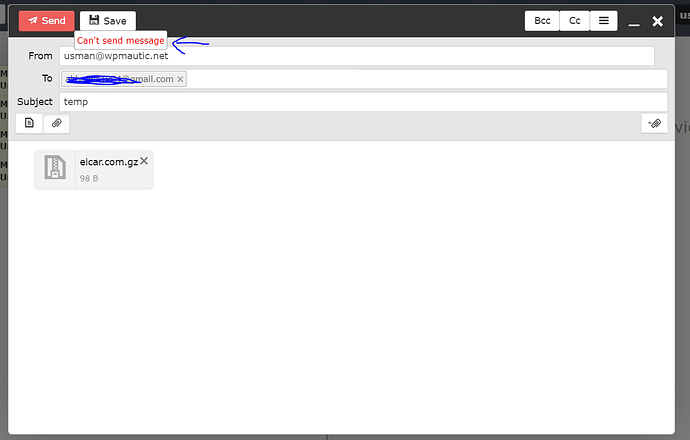 Go back to CyberPanel dashboard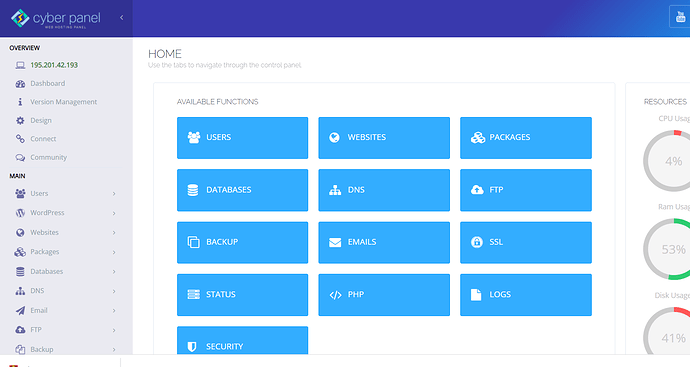 Click on Mail Settings → RSPAMD from the left hand side menu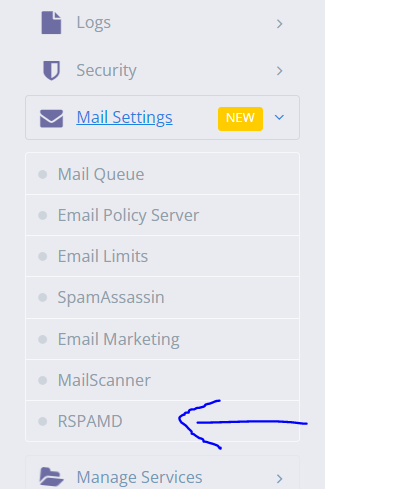 On the RSPAMD CONFIGURATION page, click on View Rspamd Logs.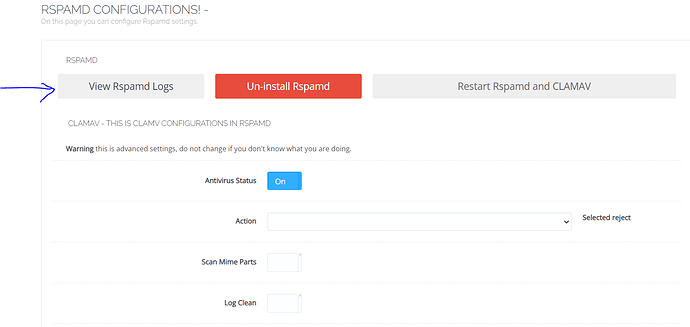 Here you will see the error displayed and the forced rejection.

Now if you want the antivirus to be turned off, follow the below mentioned steps.
Click on Mail Settings → RSPAMD from the left hand side menu to open the RSPAMD CONFIGURATION page.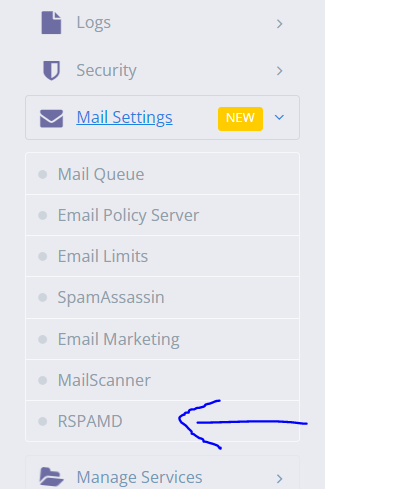 Turn off the Antivirus Status toggle and change the Action to Reject. Now scroll down to Save Changes.