This is the mail system at host client-cyclone.me.
I'm sorry to have to inform you that your message could not
be delivered to one or more recipients. It's attached below.
For further assistance, please send mail to postmaster.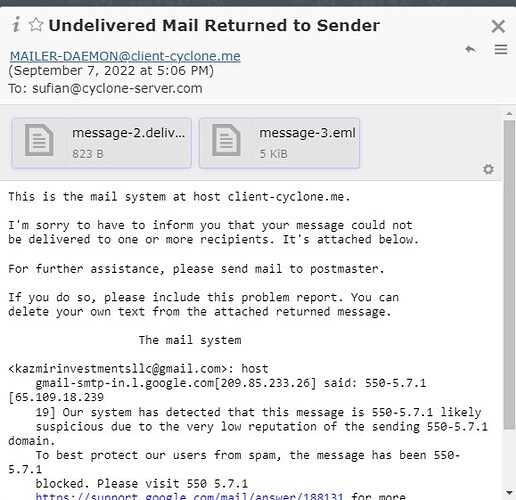 ---
I getting this issue while I sending mail…
If anybody know, how to solve this issue, please help me.