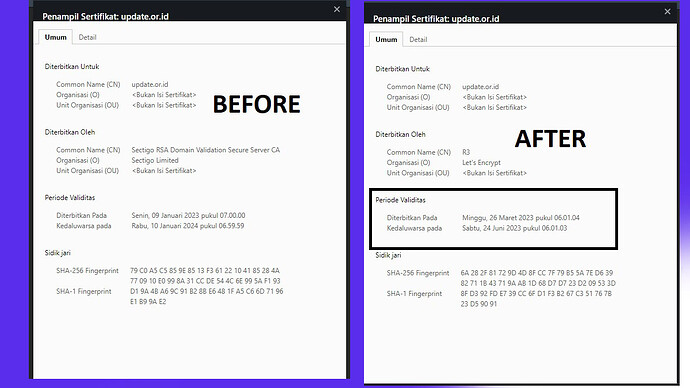 I use Sectigo SSL but every month it always changes to Let's Encrypt and I have to manually re-enter Sectigo's Cert & Key via cyberpanel.
Last event today from SSL Sectigo changed to Let's Encrypt.
Previously I had followed the directions in the following article https://community.cyberpanel.net/t/website-ssl-is-self-signed-after-every-month/40569/4
is there a way to solve it?
specification:
Cyberpanel 2.3.3
LSWS
Ubuntu 20.04