I was trying to move one site to other server via incremental backup but get error below.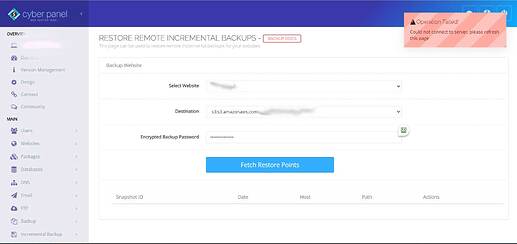 Log show: [05.17.2022_14-09-40] 'IncJobs' object has no attribute 'externalApp'
I did get site moved with remote backup option, but need to change default panel port first. @usmannasir Is it possible in future update add option on remote backup use custom port?