Hi , i've got an error 403.html for my subdomains.
my main domain works very well, but not my subdomains.
here you can see my DNS,
My SSL certificate are ok,
In my File Manager they are here:
and when I'm connect to my my cyber panel my URL is not secure: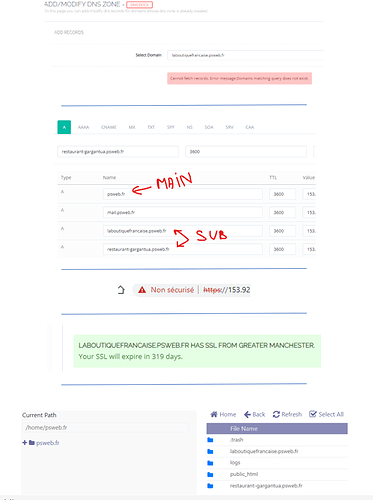 When I try to select directly a subdomain like "laboutiquefrancaise.psweb.fr"
I've got this error:
Cannot fetch records. Error message:Domains matching query does not exist.
Someone can help me please ?