I installed CyberPanel on a test server and configured the domain hosting.outsur.cc
Everything worked there.
Then I started another server, installed CyberPanel and configured the domain.
The domain leads to the IP of the server, and the Cloudflare proxy is turned off.
I didn't delete port 8090.
I have successfully issued the Hostname SSL.
Unfortunately, an error occurs

NET::ERR_CERT_INVALID
hosting.outsur.cc normally uses encryption to protect your information. When Chrome tried to connect to hosting.outsur.cc this time, the website sent back unusual and incorrect credentials.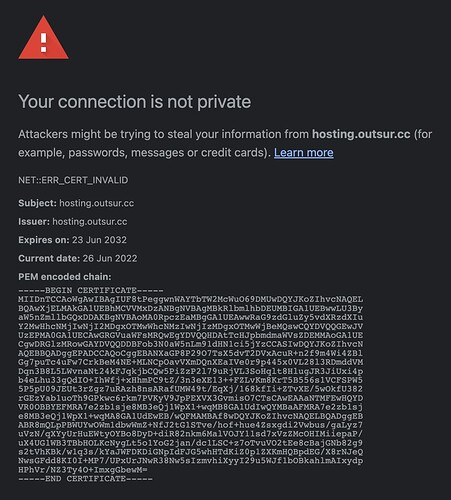 How to fix it?..