I'm new to hosting a website and this is my first time hosting one so I'm sorry if my question isn't asked in the right place.
I tried to search my question up but couldn't really find a clear answer, so i hope my question would help some new other users in the future.
So i coded my react website and I uploaded it to the file manager by first uploading the zip file and then extracting it inside public_html but when i accessed my website after that the cyber panel page that says you can now upload you files wasn't gone so I searched a little more and I found out that I need to move 2 files that I had inside a public folder that is part of my project and move them to public_html and delete the public folder which i did and the page was gone but instead of my website appearing there what was there instead is a blank page (that's it).
Here is a picture of how my files look like.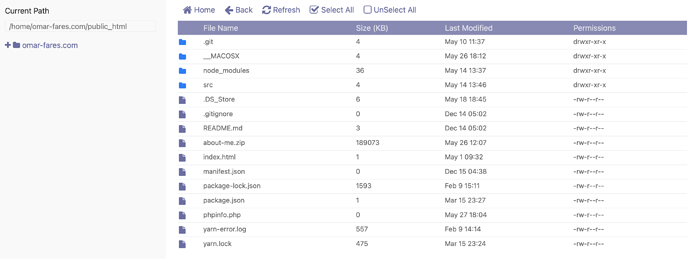 Let me know if you need any more information.
Thank you!