I'm installing CyberPanel on Hetzner using Ubuntu 22.04.
Collecting decorator==3.4.0
  Downloading decorator-3.4.0.tar.gz (30 kB)
  Preparing metadata (setup.py) ... error
  error: subprocess-exited-with-error

  × python setup.py egg_info did not run successfully.
  │ exit code: 1
  ╰─> [1 lines of output]
      error in decorator setup command: use_2to3 is invalid.
      [end of output]

  note: This error originates from a subprocess, and is likely not a problem with pip.
error: metadata-generation-failed

× Encountered error while generating package metadata.
╰─> See above for output.

note: This is an issue with the package mentioned above, not pip.
hint: See above for details.

pip install --default-timeout=3600 -r /usr/local/requirments.txt has failed for 1 times
Wait for 3 seconds and try again...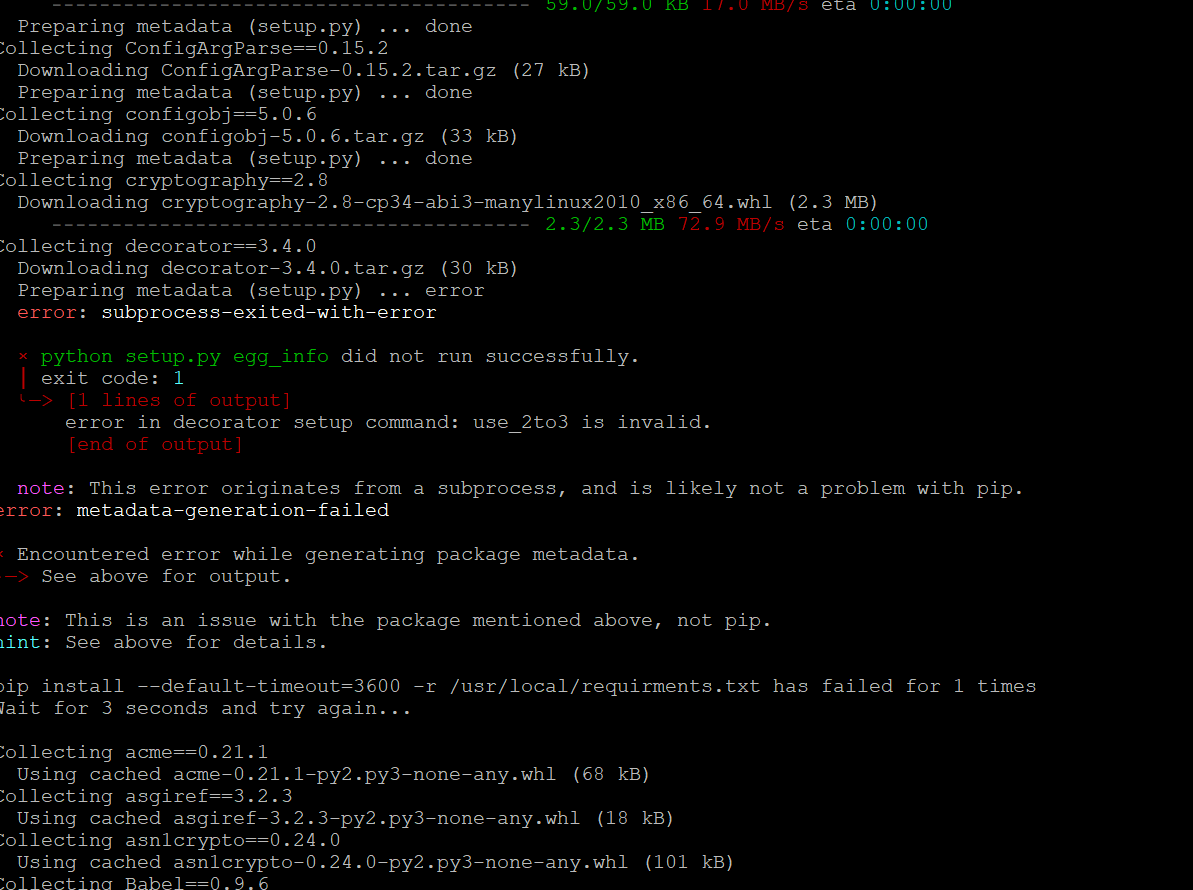 Python version = Python 3.10.6