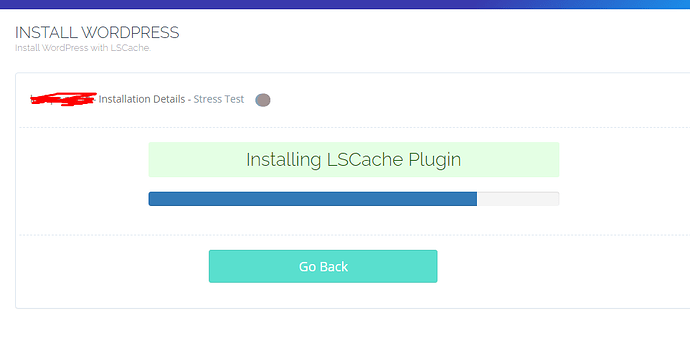 5 minuetes
Installing LSCache Plugin
still stuck here
@die2mrw007 have any idea ? perhaps related with 404 wordpress installer error ?
Any error logs?
Or the topic is duplicated for the last wordpress installation error you had?
no… this topic i created after wordpress installation solved
i just refresh… then try re install after delete files and database
it look fine
just took more time than before… 5-6 min perhaps datacenter or my vps problem
i will re test in random time to check it…
thank you
temporary i set solved
This topic was automatically closed 3 hours after the last reply. New replies are no longer allowed.