I had this issue some time ago and though that issuing a Mail SSL fixed it, though it didn't and it's weird.
I tried to see with checktls about a domain of mine biomass-energy.gr. But the reply I have comes from another domain (which is the last domain I manually issued the Mail SSL!!!)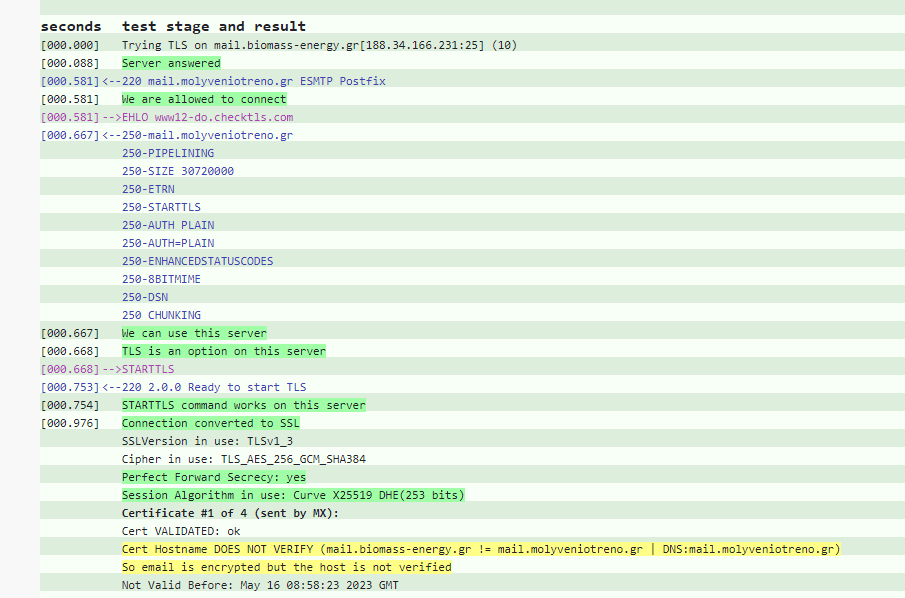 Old thread: PHP Mailer - Wrong domain - #2 by shoaibkk
One thing I saw, is that the websites had an mail.domain.com directory, I deleted it. Nothing changed, it still continues to not work like this.
Why is it so hard to just press the renew ssl and play nice, as every hosting platform. DNS and everything is configured. A and MX records exists.