Hi,
yesterday my CyberPanel has ben updated. And today i have a problem with my PrestaShop.
Products and prices are imported form Oracle to MariaDB it worked for 2 years, today at 2. AM stooped.
I have created 8 simple views, each one gets data from Oracle (special intermediate limited schema for additional security).
Now, when I try to select data form any of these views i get error: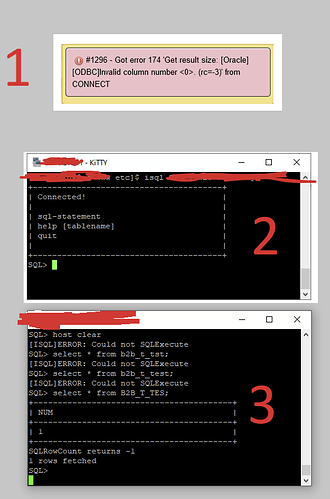 1296 HY000 ER_GET_ERRMSG Got error %d '%s' from %s
That's an general code, arguments don't tell me anything.
Connection outside of MaridaDB is working. I can connect by SSH to my serwer, i can log in to db
2
And i can retrive data from view:
3
Screenshot combined in to one media (forum noob limiter workaround

)
Is there any log/trace that can help me to pinpoint this problem?