#My specifications:
Current Version: 2.3
Build: 4
Current Commit: f337f895514e0f9eb5240976e09f18cca161cc14
CentOS Linux release 7.9.2009 (Core) - Hostinger VPS
Hello,
after the CyberPanel update for the client, I cannot access the webmail (Snappymail), and this error pops out: "Authentication failed, Server message: Cannot enable STARTTLS" (I'm sending you an image).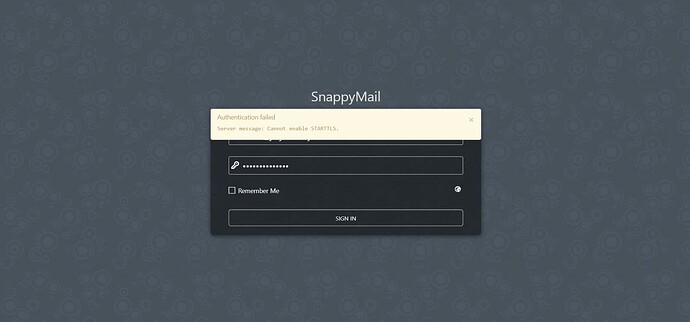 I tried to issue SSL again for the mail server, but it didn't help, so I returned it. Please help me to solve this problem, because it's very urgent for my client. I'm a person who knows the basics, but I don't understand deeper troubleshooting, so far I haven't had any problems with CyberPanel and I've been using it for about 1 year. If you can explain to me slowly what I need to do and where I think I will understand. Thanks in advance.