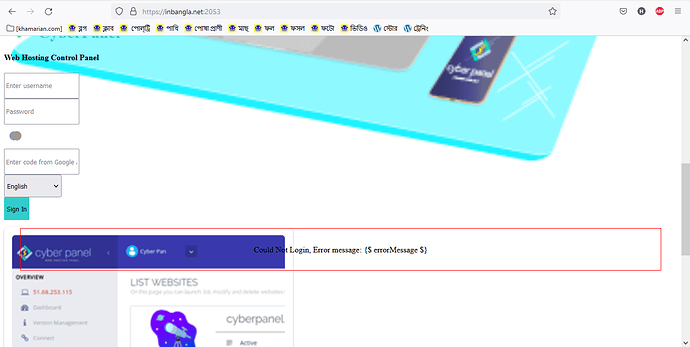 https://inbangla.net:2053/ this is cyber panel link, you can visit and see.
Please Help me.
Try to disable cloudflare proxy
As you said, I tried disabling Cloudflare, but the problem persisted.


disable adblock


You are Right, after disabling the ad blocker, it is working fine👌
I am using the same browser and ad blocker for many month, But this kind of problem never happened, even today it was fine all day.
Thanks, May God reward you with goodness.
This topic was automatically closed 3 hours after the last reply. New replies are no longer allowed.