I am encountering this issue when installing CyberPanel.
Yes, I have searched and seen other threads regarding this, however the answer in all of those is "this is a permission issue, reinstall your OS fresh and try again".
Well, I have now freshly installed 4 different OS's (and tried a couple of these more than once). I have tried CentOS 7, AlmaLinux8, Ubuntu 18.04 and Ubuntu 20.04.
All of them fresh installs, and all of them with all updates applied to the core OS before running the CyberPanel installer.
And every single time I encounter this issue.
Can anyone help?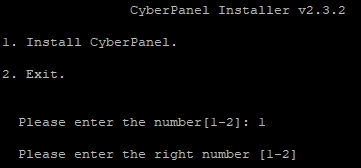 My VPS is one from OVH. It was running CyberPanel on CentOS7 perfectly for around 2 years until today when I needed to reinstall the OS for something, and now can't get CyberPanel to install again - on CentOS or any other OS I've tried.