I have restored my old mails but when I send mails outlook cannot save them to sent items. Whereas when I send with "thunderbird" I don't have this problem. what is the cause of this problem?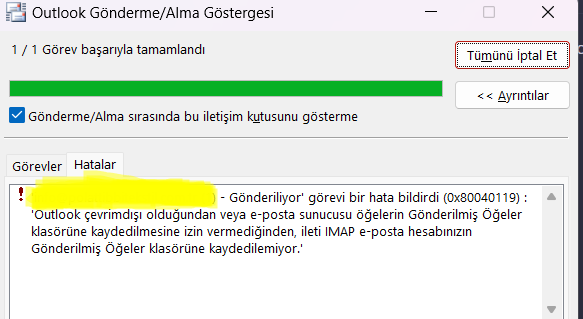 It saves what I send from webmail to sent.
If I send from Thunderbird, it saves to sent.
It cannot save what I send from Outlook to sent.
Why are sent, drafts all arranged like inbox subcategories?