Make sure you have opened the port 80 for all and not restricted to your own IP address. Which hosting are you using?
DO you have any firewall restirctions ?
just pause your cloudflare and clear / flush dns cache
then re try…
btw… did you already put the website/domain at your server yet ?
and… tell us
what version is your cyberpanel ?
i used cloudflear but i dont have any firewall
Current Version : 2.3 cyberpanel
btw i have another issue i can not extract any compressed file so i upload all file wordpress by ftp ( filezilla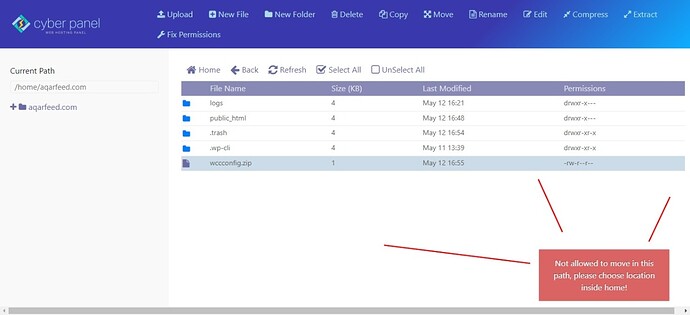 Seems you are using older cyberpanel. Please update cyberpanel and try because this extraction of compressed file issue has already been fixed few days back.
ok thanks Solve the problem of extracting the file
This topic was automatically closed 3 hours after the last reply. New replies are no longer allowed.