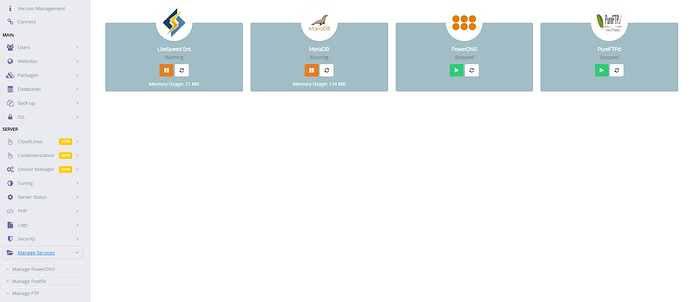 I just did a fresh install of CyberPanel with LSWS, selected the minimal install and said no to everything after. As you can see, against the notes in 1.8.5 (im on 1.8.7) the Postfix is still in the menu, as are the other services I did not install like PureDNS and FTP. I can simply go to these, and switch them to ON leading me to believe that they have all been INSTALLED but are not ENABLED.
Additionally, dispite trying 2 different ways to avoid installing these modules they still get installed. The DNS module is also ENABLED regardless of my selection on the install as well.
Can I get some clarification on why these are being installed even if I say not to at the beginning of CP installation?