Hi there,
Whilst analysing where all the disk space is going on a server, i noticed there's a relatively large folder at /var/lib/docker. It's around 1.6 GB.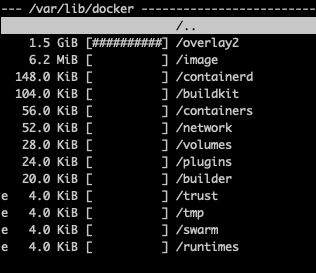 We don't use Docker on Cyperpanel. If I attempt to access Docker menus in Cyber, it tells me Docker is not installed.
Can someone tell me if this /var/lib/docket is needed and, if so, what it's for?
Can it be deleted?
Thanks very much.