I try it but I got this error Server Error (500)
Thanks
are you editing something before ?
afaik cyberpanel:8090 is never get 500
I didn't touch anything, just several days ago VPS was down without reason. I reboot VPS and updated Cyber panel. But I didn't work and get this error.
now try upgrade
or paste the version here
This worked for me, It was sending me straight to phpMyadmin at https://domain.tld:8090 but was unable to access the panel. Thank you for this
paste/screenshoot your cyberpanel version
or you can use

https://yourdomain.tld:8090/logout until developer fix this bug completely
btw what distro you use ? UBUNTU ?
**remember to use /logout
that will call alternative "login page"
cc: mr @usmannasir and @shoaibkk
Here is logout screen and error when I hit button login.
Could Not Login, Error message: (1045, "Access denied for user 'cyberpanel'@'localhost' (using password: YES)")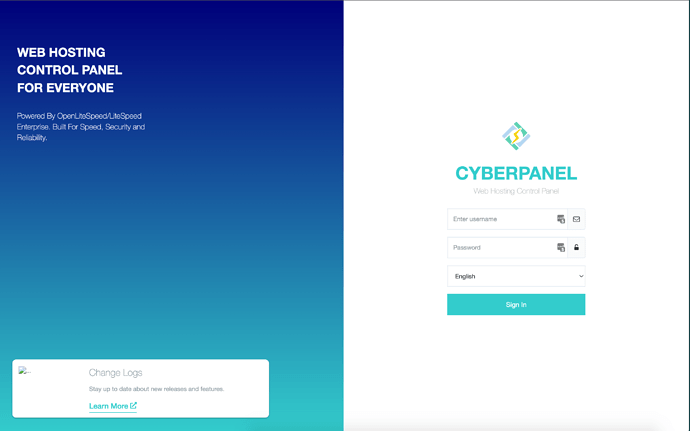 not the problem is different… your login screen available…
now about the access denied
wrong password?
sometimes (info from one of member here) do you use 123456?
i dont know about this
but im not recommended if you not familiar with cli…
I checked location: /usr/local/CyberCP/public but didn't have file index.php.
still have this issue?
message me and i help you by anydesk
I got this error because I update ubuntu to 22.
Now I want to update lasted version for dev which supports ubuntu 22 but it doesn't work.