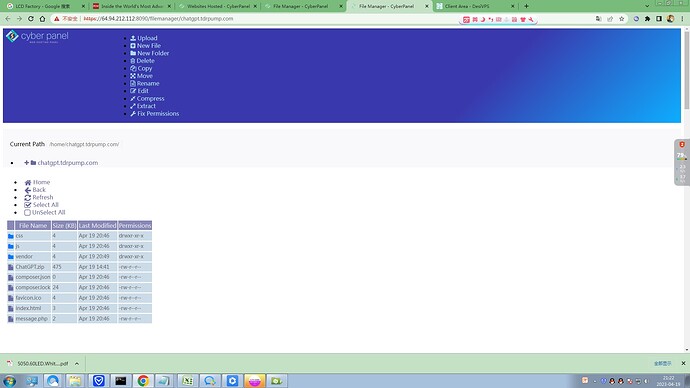 Dear Cyberpanel,
Many thanks for your CyberPanel, It is very Good.
But recent days , I can not open file Manager properly. See Attachment .
First, I think it is my Browser problem, so I Change from Crome to Firefox or Edge, It is the same problem.
Can you help me out?