Error with PHP 8.1 in EDIT PHP CONFIGURATIONS
cat: /usr/local/lsws/lsphp81/etc/php/8.1/litespeed/php.ini: No such file or directory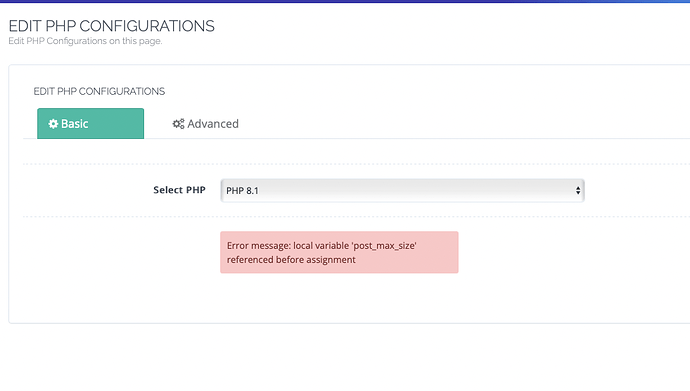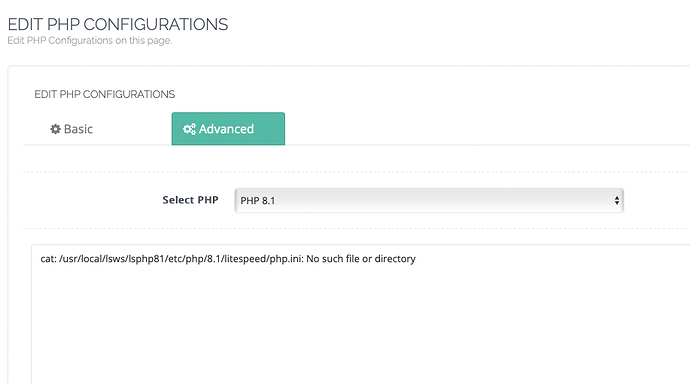 run system update and then try
Ran CyberPanel upgrade as per and Ubuntu upgrade as per apt upgrade.
But message persists: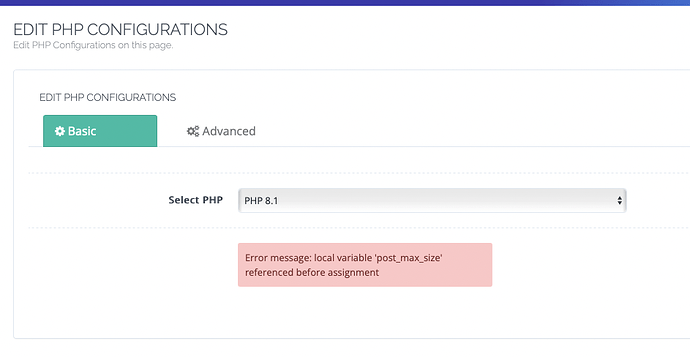 install lsphp81
apt-get install lsphp81 and for redhat based systems yum install lsphp81
Thank you! That solved it!
This topic was automatically closed 3 hours after the last reply. New replies are no longer allowed.