Hi,
I removed cmstest2.newstargeted.com from CyberPanel (Connected to Cloudflare)
But it does not remove the subdomain totally.
The folder for the subdomain is automatically created by CyberPanel, but no indication on CyberPanel of it's existence, other than the error in the log.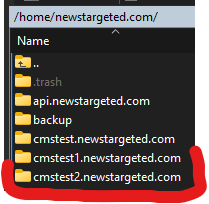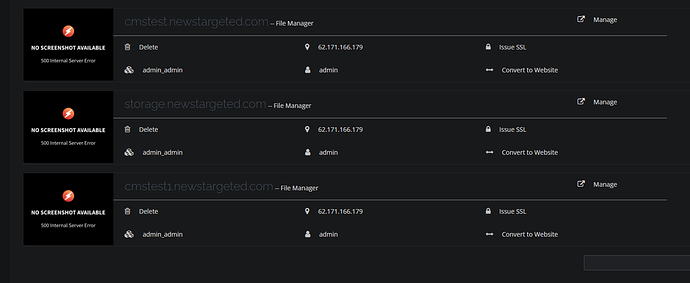 No traces in CloudFlare either.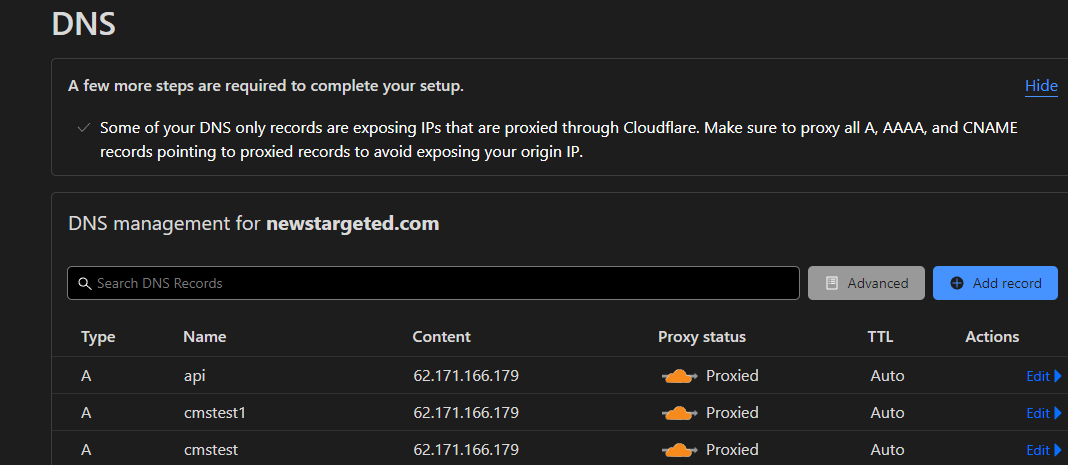 Today when I was in SSH, I got this message:


In that file I got this error.
And yes I know about django, that domain is an issue by it self.