Hi everyone,
I was working on some docker installation (while having a sleepy head), and accidentally dropped my "cyberpanel" database tables instead of the "nextcloud" database

Now the Cyperpanel cannot be accessed anymore, giving a "Server Error (500)". I can still access OLS web interface, homebridge and hosted websites, however I do wish Cyberpanel to be restored if possible.


I tried running the Cyberpanel upgrade script and the solution provided below, but that seems unsuccessful.
The above solution results in: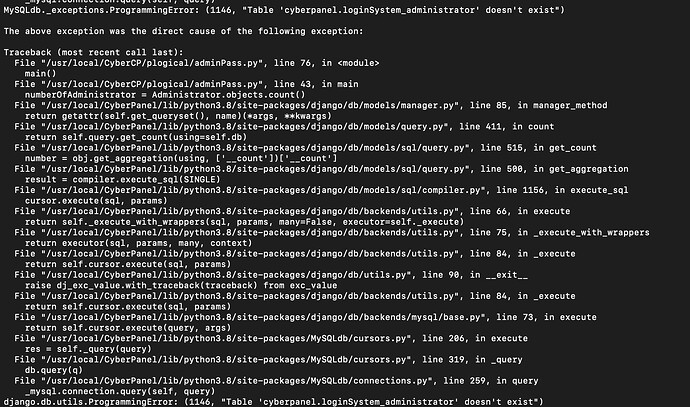 OS: Ubuntu 20.04.6
CP version: cannot see now, did upgrade yesterday so should be latest.
Help is appreciated! TNX