Hello everyone!
This is my first time posting a bug report here so hopefully you guys can forgive me if my post is not very clear, I will try my best to describe the issue.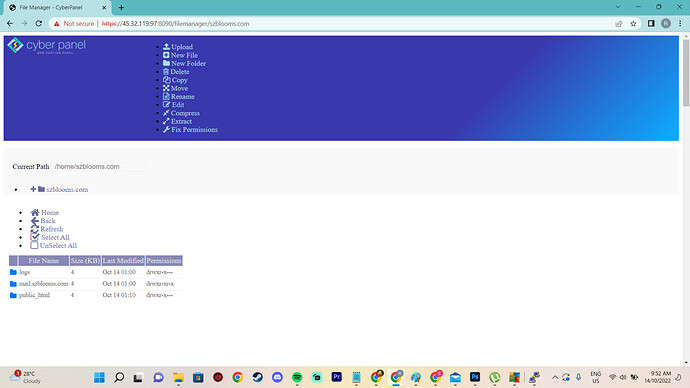 This is the problem that im having right now, the interface is broken, i can still upload / delete files but it is very difficult since the UI is harder to navigate.
Version Management
Build: 2
Current Commit: 8dd7c560508b0a7a69131ea07ea44b63d0e96cb1
1.This is my current version and build for my CyberPanel, I already upgrade my CyberPanel to the latest version.
2.I also already updated all the package at the Package Manager.
3.I'm using Vultr as the hosting provider and right now my server is running Ubuntu 20.04
If there is anything else that i need to include regarding my server information please let me know. Thank you very much for spending your time reading my post!
Best Wishes,
Ridhuan Shah