Hello,
My webstite has been supsended/limited severall times due to overuse of ressources…
I try to understand where the problem come from.
I see that the usage of my cpu is always at 99% but when I check "top" command with ssh I only see process with 33%.
Is the output normal or is it too high, is there any solution to find precisely which part requires too much cpu ?
Here is my top command output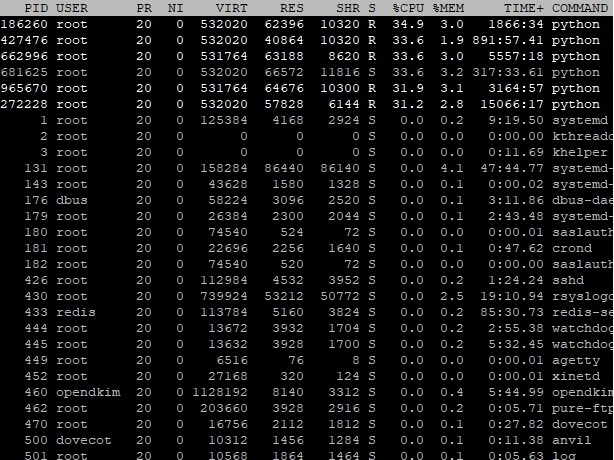 Thanks for help !
Precision : I use incremental backup.