Hi Guys,
I am trying to config PHP session save path to session.save_path = "/tmp" by editing Advanced PHP config from cyberpanel admin section. managephp/editPHPConfigs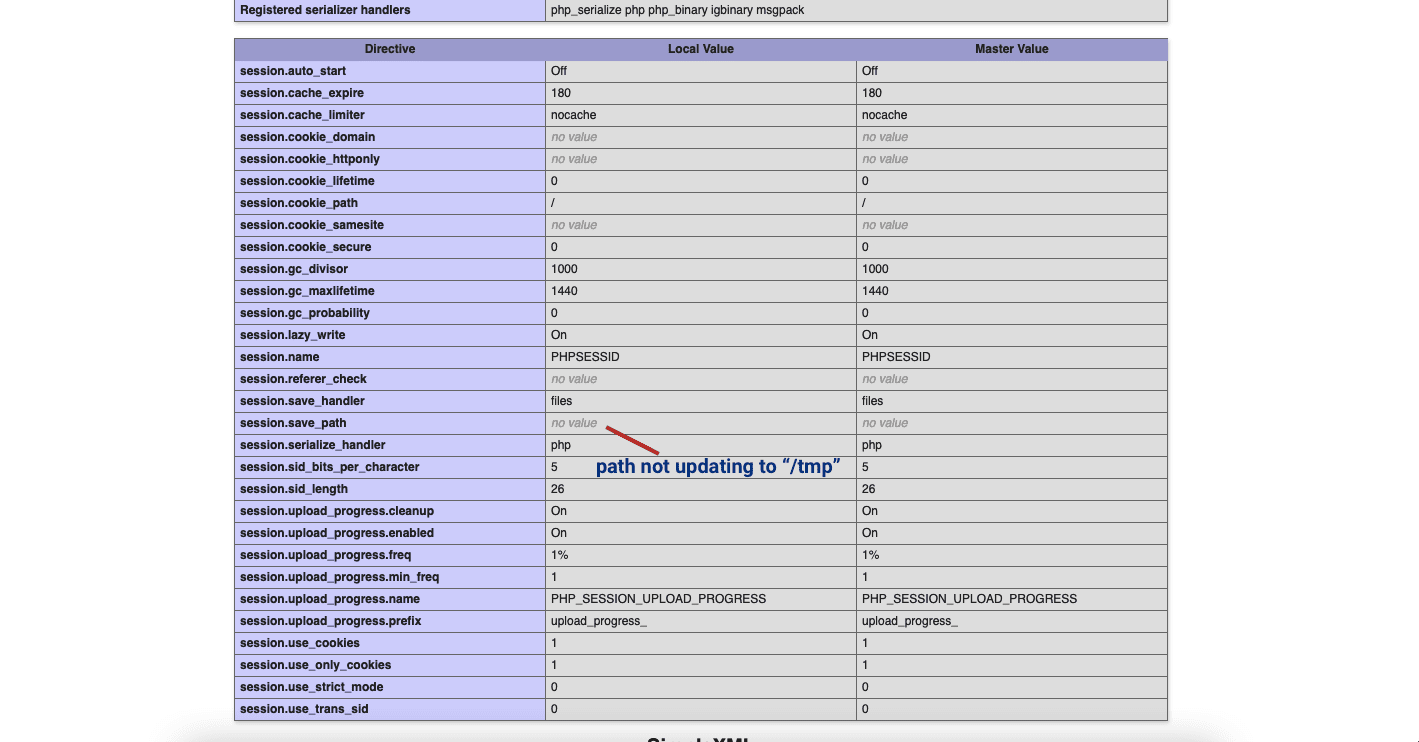 But it's not getting updated I tried restarting PHP & Litespeed process then even tried to php.ini Override for the site via OLS console using Context but it did not work.
Is there anyway we can configure individual PHP config per website. I am not able to login to website as session variable is not storing the data.
Any suggestions would be really helpful. @CyberPanel @usmannasir @qtwrk
Thanks.