I can get, but can't send email to google mail, get error:
Mail delivery failed: returning message to sender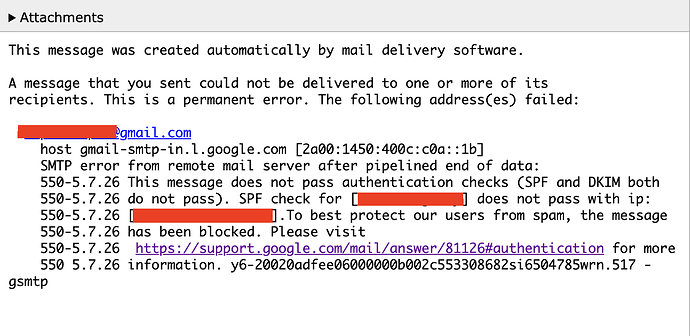 SPF and DKIM has
Sends a letter to another postal service (yandex), but says that there is no signature, although SSL is set, in any case, it works, letters come. Outlook also works, but goes to spam, but google…
P.S. Everything worked until the panel was upgraded to the latest version.