I get this error:
Cannot create email account. Error message: 0,[Errno 2] No such file or directory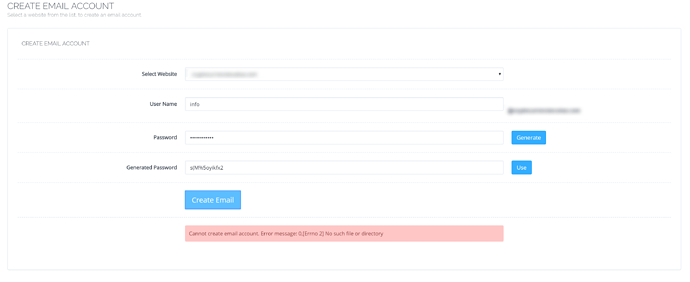 I installed minimal version with PowerDNS Enabled.
i went to
:8090/manageservices/managePostfix
to enable the function and rebooted, but i cant create the email account.
is there a root command to enable this?
Thankyou.