Look how cool, if you delete the "Default" package, restoring backups doesn't work.
What an obvious bug, why does it allow deleting the Default package?
If this is a reference dependency to restore?
Very silly bug, I hope they fix it.
I cannot restore any backup using the restore function and I cannot recreate the "Default" package because the panel simply inserts a prefix before any new ones. Another thing that doesn't make any sense.


It should be clear somewhere…
PLEASE DO NOT DELETE YOUR DEFAULT PACKAGE, OTHERWISE STANDARD BACKUPS CANNOT BE RESTORED. WOULD THIS BE DIFFICULT?

Or simply, don't allow the deletion of the default package.

No one is a diviner or seer.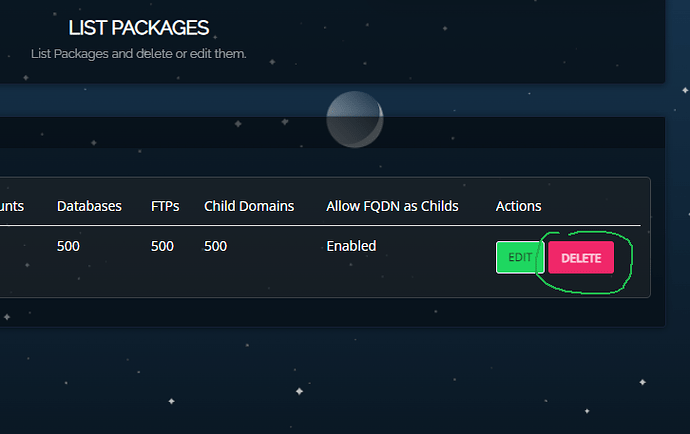 In addition to all these, another even crazier one, if you accidentally click on "Delete" as shown in the image above, the package is deleted without any "ANY" confirmation.
Are you sure they left it like that?