For some reason, about 4 hours ago, at midnight UTC+0 April 26, some error happened and all network traffic suddenly stopped. See attached screenshot from Vultr's backend.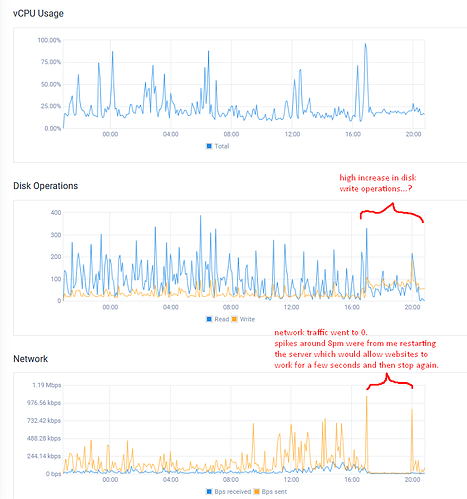 All websites are not working (timing out), but if I restart the server, the websites work for a few seconds and then stop working again.
Is there a log file I can check for errors that might have to do with this?
Thank you in advance.