Greetings! @tmoore helped me understand how to add new IP's but not working for me.
Adding additional IP's - Support and Discussion - CyberPanel Community
When I try to add a new listener using the other IP(s) (not main server IP), I get an error stating "This port is already in use":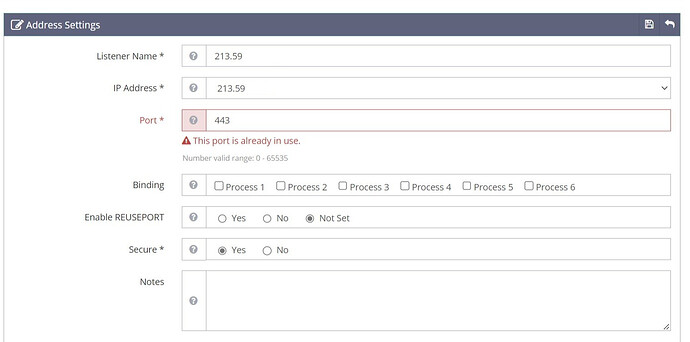 How to add additional IP's using ports 80 and 443? Not sure how to proceed?
Thanks in advance for assistance.