Hey all,
So I'm been looking into configuring and accessing my databases using Sequel Pro, but I can't find documentation anywhere on where to find all the details for a successful login.
The login looks like this: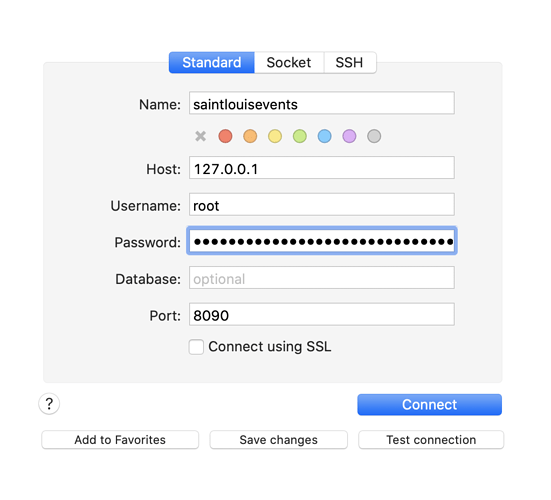 Now I tried matching various hosts, I also tried multiple passwords and random ports I found in Cyberpanel docs and no luck, does anyone know where I can find all the information or lead me in the right direction for each item?
Shows that port 3306 is open on 127.0.0.1, Sequel Pro won't let me use 'localhost' on the standard tab.


Much appreciated!