Does anyone know how to fix this?
It spams the log.
I have no idea how this has occurred.
It has been there for a while it seems.
So I do not know where it comes from.
I think it might be from Docker or if it's from a domain I don't know.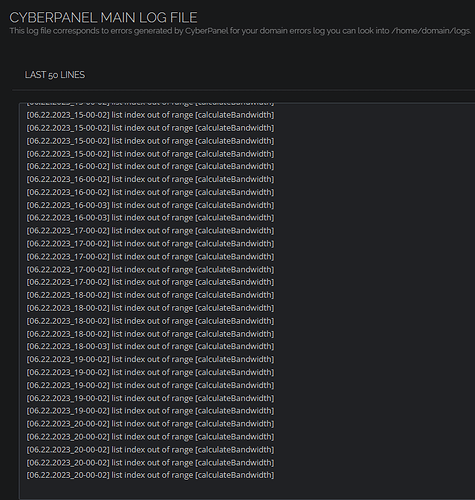 Cyberpanel Main Log File:
list index out of range [calculateBandwidth]
My OS:
Operating System: AlmaLinux 8.8 (Sapphire Caracal)
CPE OS Name: cpe:/o:almalinux:almalinux:8::baseos
Kernel: Linux 4.18.0-477.13.1.el8_8.x86_64