I used these rewrite rules in CyberPanel, but it did not work. I used the LiteSpeed admin and got a white page when opening webmail.domain.com.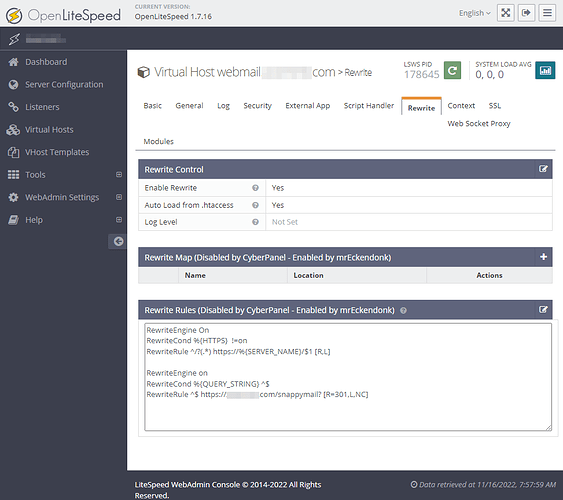 The same happens when I want to install snappymail directly on a subdomain, setup.php gives a blank page.
I also have this line in CyberPanel when creating rewrite rules, do I need to delete it?
cat: /home/domain.com/webmail.domain.com/.htaccess: No such file or directory