Hello all,
I am using Cyberpanel for quite a while. Recently I updated to the latest build 3. Then I used the webmail redirect suggestion mentioned by @KingMac here: Custom URL for Webmail - #51 by KingMac
However, After that I am facing a "Server message: Cannot enable STARTTLS" error message.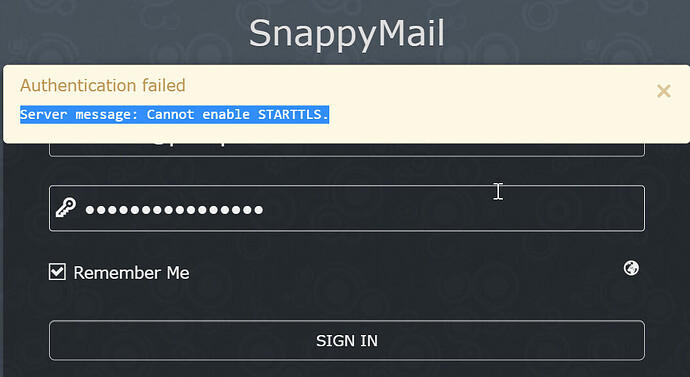 Although I wanna mention that Emails work flawlessly via an Email Client. Facing this problem only in Webmail.
For troubleshooting, I tried to follow the instructions from @josephgodwinke here: Authentication failed Email Snappy Mail - #2 by josephgodwinke
Although while I found the password in admin_password.txt I tried to use Username as admin with no luck.