Firstly, the support you guys offer is fantastic, keep up the good work! I hope that the below features will be considered for the panel, as I believe they are very important.
1: Automatic creation of basic DNS Zone File:
The following are created by Sentora automatically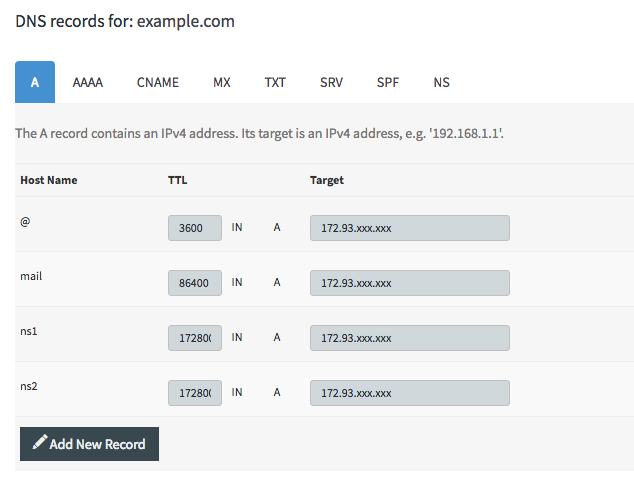 2: The ability to create / modify or add themes
A simple skin creation would enhance the CyberPanel community and flexibility of the panel.
Being able to White Label or simply "skin" the existing design will stop people messing with the actual code of the panel. There are some visual improvements which can be made (e.g. the large icons / Serif font in the website management).

3: Custom Menu Management
The ability to add / remove menu items or sections (modules) of the panel depending on the user's level. Sentora has the option to toggle on / off certain features or "modules" which remove them from the panel / menu for the specific user level.
It would also be nice to be able to add custom menu items which hyperlink to other sites.

4: User Shadowing / "Login as User" feature
The ability to seamlessly login and "impersonate" another user is very helpful when trying to assist someone with a query or ensure that you are only working on that particular account.
Sentora has a "Shadowing" feature, which allows the admin to login as any user with a lower account level.

5: Better File Manager
The current file manager is manageable, but I would hilly recommend using elFinder. It's elegant, supports drag and drop and is similar to other major host file management solutions.
https://studio-42.github.io/elFinder/

That's all I can think of for now! If you're open to suggestion, I'll keep updating with new suggestions.