Post your version management page here https://SERVER_URL:8090/base/versionManagment
Upgrade your copy and reissue mailserver ssl the recommended way
How to upgrade it? Can you tell me plz?
Can you send me direct command to write in CMD to upgrade?
There is confusion in mentioned doc
Hi, I just able to upgrade the cyberpanel
Should I reboot the VPS server?
I upgraded and reissue the ssl for mailserver
This error occurs again while sending the mail to "faheemkiani14@gmail.com"
Now it is related to PTR records…
What are the PTR records?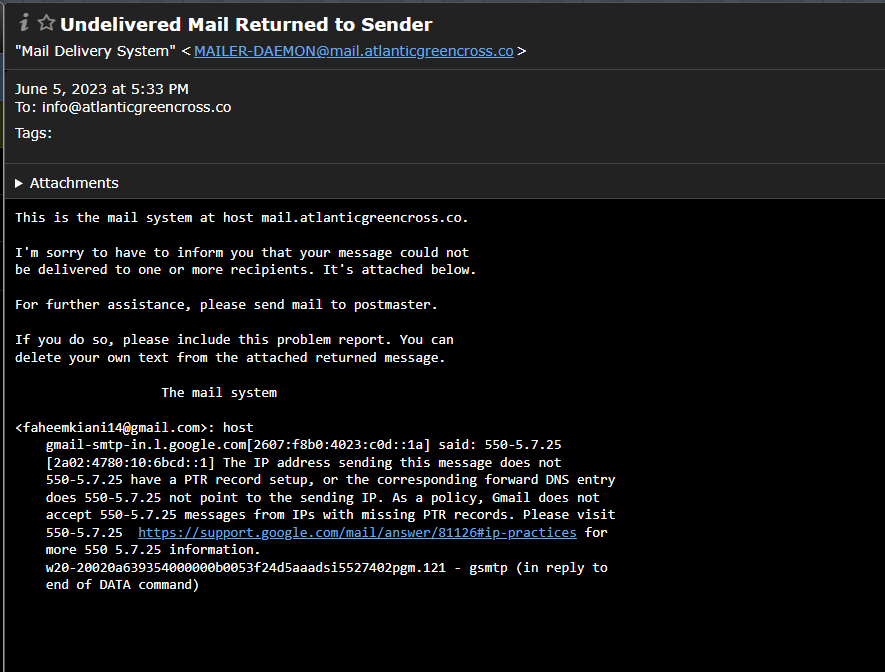 Are you there?
Plz help me i am too much worried about this issue
Result report for "faheemkiani14@gmail.com"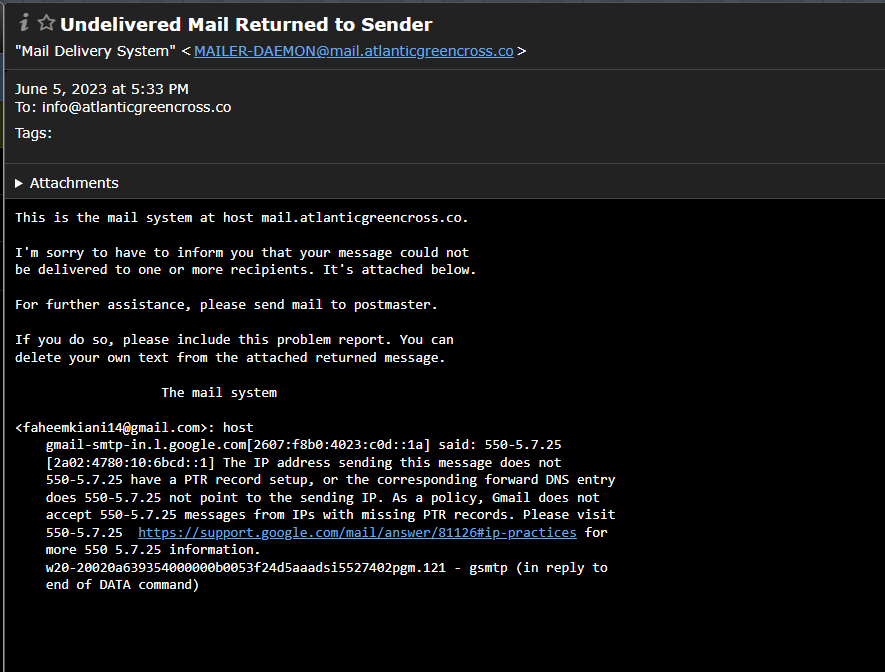 You need to create rDNS PTR record on your server. Contact your server provider for help. They should show you where you manage your server from; how to add these records
they always said that VPS is unmanaged by us…i think we have to do at our end
Which service provider is this ?
Hostinger is the provider