fresh install cyberpanel and plugin change password ,could not save new password issue.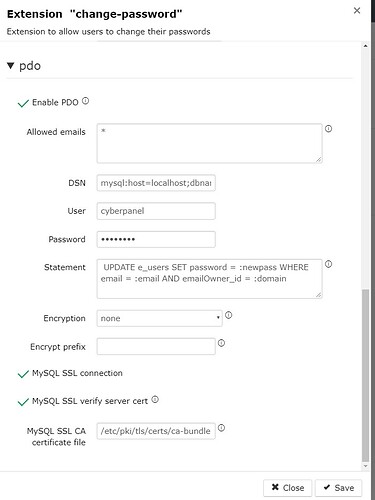 please help out
thank you very much. after disable two sections "MySQL SSL connection and MySQL SSL verify server cert" , save the password successfully.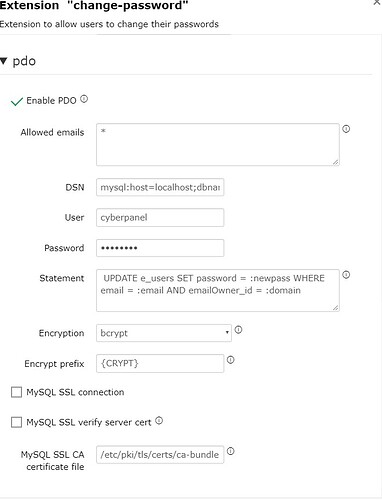 This topic was automatically closed 3 hours after the last reply. New replies are no longer allowed.