Dears,
It is not possible to Rename or even Delete a file with a not allowed name in the File Manager.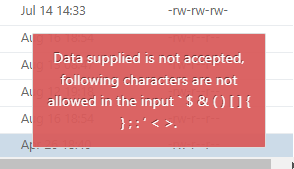 I understand this can be done by FTP, but I think it should be possible as well by the file manager.
Current Version : 2.3 Build 1
Best regards!
Sven