Hello Usman and the Cyberpanel team.
I recently upgrade from cyberpanel 1.7.1 to new 1.7.3 build with success.
After that while still logged in I could see the upgrade change and could access Cyberpanel as usual.
But while refreshing browser cache and re login back in I suddenly couldn't login anymore from port 8090 and access the panel. Weird.
However I can still login to the console via port 7080 and connect to my website and access ftp login without issue. Just the panel is inaccessible past the login page.
I restarted server, litespeed, gunicorn etc…
But everytime I try to login back to my panel via 8090 I am redirected to login page.
Same thing if I try to access via another url like ip:8090/websites I am redirected to a blank login page.
When login in the page refreshes but redirect to the same login page. I just can't get past login page.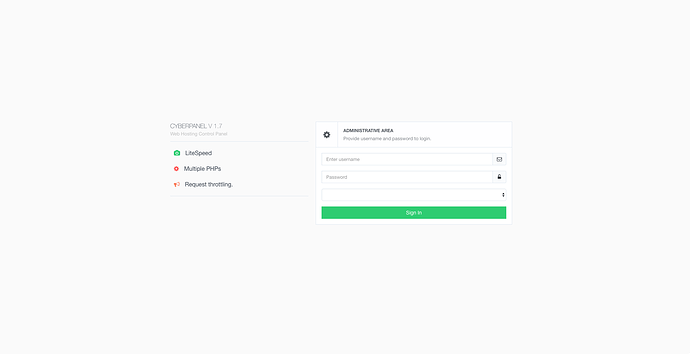 The log/pass is good and haven't been changed, because if I voluntary put a wrong pass I have a "bad pass notification".
Please, what can I do to login back and manage my panel.
Thank you very much.