Does anyone know, why in some installation the cyberpanel file of swap memory is not created?
Installation with memory created automatically: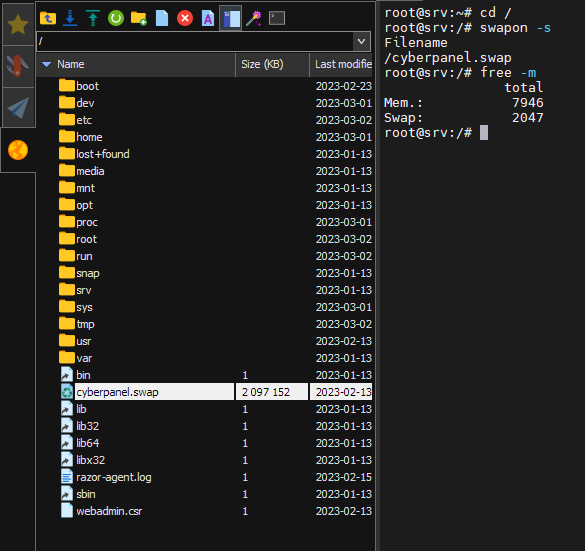 In another installation, with exactly the same specifications and operating system, the swap was not created automatically and I had to create manually.
Why this? In some installations it is created automatically and in others it is not.