Thanks very much. No need for you guys to fix it for me! Also, if we can post the solution here, it will help others in the future.
Looks like everything is untracked… perhaps it happened when I was trying to develop the restic incremental backup stuff.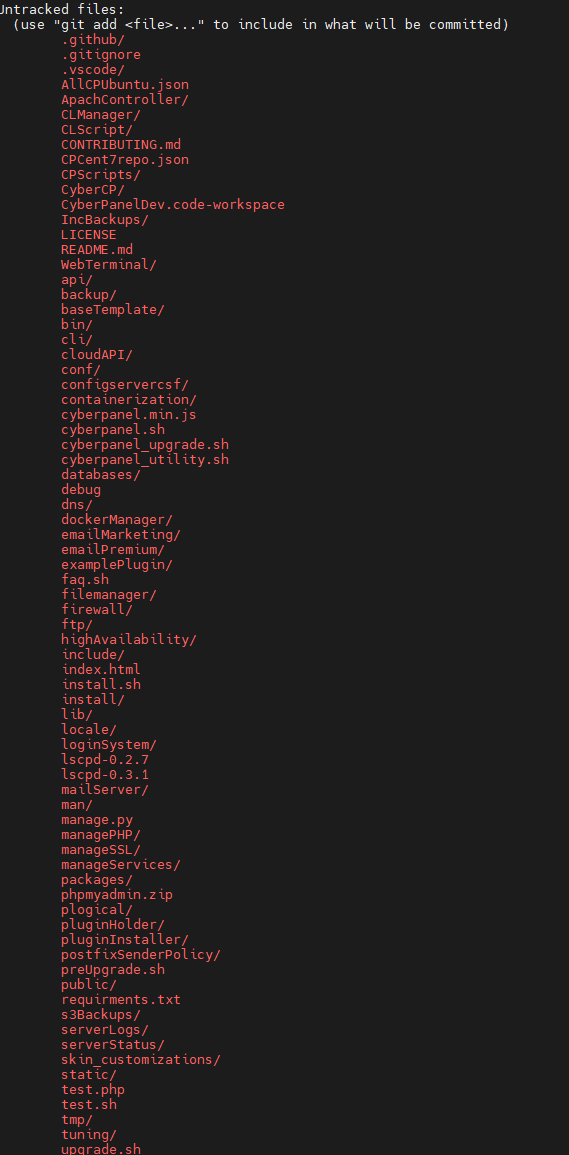 Is it safe to remove it all and upgrade again? Or run the CyberPanel Install script? Or uninstall CyberPanel and Reinstall? Something else?